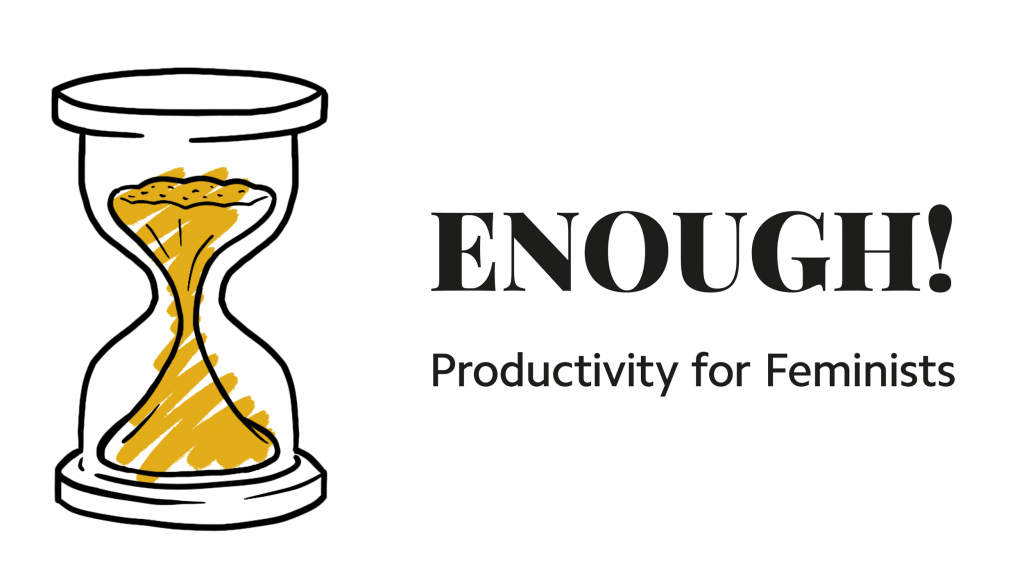 The Enough! suite of programmes create spaces for reflection, connection, resistance and change.
Enough! Productivity for Feminists, the flagship programme, is offered annually each January.
Enough! Time to Write is offered termly.
Enough! Meditation for Feminists is in development and will be offered in late 2022.
Enough! Book Club is open to all current Enough! programme participants.
To express interest in or request information about any of these programmes, email coaching@laurapremack.com.